About the Team
We each have over 20 years combined experience in the industry working with rights buyers and rights sellers, both in the UK and US. The Resilient Team is focused on best practice music procurement, working into brands and agencies, always on a flat fee basis. In essence, we help brands and agencies buy smarter.
Launched in 2010 by Richard Kirstein, Resilient Music is a niche consultancy whose ethos is one of collaboration and transparency; working together with our clients to make the most of their budgets by securing the best possible deals with music rights owners.
We are passionate about music licensing and ensuring our clients' campaigns, projects and events are successful. Successful for them and for us because we pride ourselves on delivering exactly what we promise: a smarter way to buy music rights.
"Resilient Music's depth of knowledge within the world of global music licensing is outstanding. They operated as an extension of our team, educating all stakeholders and providing clarity around the often complicated sync licensing processes involved in artist and brand partnerships. Their attention to detail, thoroughness and flexibility in supporting our roster of agencies was excellent. I would have no hesitation in recommending them to other brand teams."Steve Arkley, Global Brand Director, Miller Genuine Draft, SABMiller PLC
If you would like to speak to us about your music buying requirements, we are offering a free one hour no-obligation consultation.
Call +44 (0)20 3137 0324 or email hello@resilientmusic.com and take advantage of our expertise and insight in this challenging industry.
Richard Kirstein
Founding Partner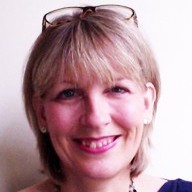 Judy Neal
Business Affairs
Jemma Skidmore
Music Licensing Consultant