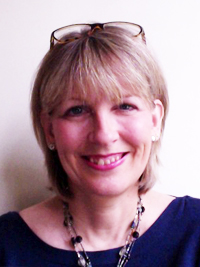 Judy was initially lured by the charms of the music industry at Radio Luxembourg and Carrere Records but it was at MCA that she nurtured a promising synch licensing business for the UK and later as their International Catalogue Manager. By the mid-nineties she had moved to PolyGram/Universal, developing a sponsored album portfolio and managing a range of strategic brand partnerships for companies such as British Airways and Marks & Spencer.
In 2007, following seven years at BBC Worldwide as Head of Music Licensing (developing album concepts for Top Gear, Strictly Come Dancing,Live Lounge and Steve Wright's Sunday Love Songs) Judy was able to combine this experience by launching her own company assisting composers, labels and brand holders with their project, copyright and licensing needs. This included working with Richard (Kirstein) at Leap Music and re-kindling an enduring enthusiasm for all things 'synch'.
By 2011 Judy was aware of the demands many busy people faced keeping up with their various, and sometimes overwhelming, administrative needs so she set up a local organisational and de-cluttering service called Life Filing. This unique technique proffers practical as well as moral support not only for those in the entertainment industry but people from all walks of life including those recovering from illness, addiction and hoarding.
Today Judy continues her musical endeavours in tandem with her Life Filing work and any given opportunity to bake numerous (but preferably chocolate) cakes.