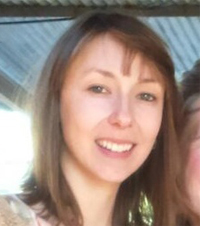 After graduating with a degree in Music Industry Management and Marketing from Buckinghamshire Chilterns University College, Katie's first job was as Sync Assistant at Chrysalis. Here she learnt the basics of sync, working with an amazing catalogue which included artists such as Blondie, Roots Manuva and Bat For Lashes.
Katie then went on to work at Universal Music Publishing for a year, licensing their extensive global catalogue to video games and films. Working in this fast paced and busy environment Katie learnt a lot about the world of sync in a short period of time, which helped her when she moved to Sony Music in 2010. Starting as Films and Games Licensing Co-ordinator, she went on to become International Licensing Manager, licensing worldwide hits by artists including Mark Ronson, Kasabian, Calvin Harris, One Direction and many more to all manner of global projects from film trailers to commercials.
After 6 years at Sony Music, Katie left to become Licensing and Creative Manager at Warner Chappell, pitching and negotiating sync deals for their incredible catalogue of song writers for commercials and films. It was here that she decided to delve into the world of freelancing in order to broaden her experiences and sync licensing knowledge, as well as to make new friends and connections.