Music Industry Events 2016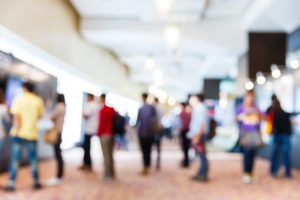 Here is my list of advertising, marketing and music industry events that I think are worth attending in 2016. I'm not promising that I'll get to all of them, but these are all good events to attend for networking, seminars and to be part of future developments in the industry.
If I've missed any 'must-gos', please add them using the comments below. If you can include a link and give me some reasons why I should attend, so much the better!
Advertising, Marketing and Music Events Calendar
February
Music Rights Without The Fights Book Launch: 9th February, The Hospital Club, WC2H. Invitation only. More details about MRWF here.
March
ISBA Annual Conference: 9th March, Kia Oval, London SW11. ISBA is the Voice of British Advertisers, this year's annual conference theme is Future-Fit..? Details and tickets here.
WFA Global Marketer Week: 15th – 18th March, Kuala Lumpur, Malaysia. For the schedule, details of speakers and to plan your trip, click here.
The Guardian Changing Media Summit: 23rd – 24th March, B1 Location House, London WC1B. In a post-digital, mobile-centric age, this summit will ask if the consumer has been left behind. More here.
April
Advertising Week Europe: 18th – 22nd April, London. http://advertisingweek.eu/#/
May
2016 ANA Advertising Financial Management Conference: 1st – 4th May, Boca Raton, FL, USA. "It is the only event in the USA, if not the world, where procurement, finance, clients, and agencies can discuss the issues of the day." Register here.
The Great Escape: 19th – 21st May, Brighton, UK. Always a highlight of my events calendar, this year my son Joe will be attending for the first time to get insights for his band Anchors Lake. TGE line up here.
June
MIDEM: 3rd – 6th June, Cannes. Networking with international music & tech pros, brands, agencies and artists, conferences and hands-on training sessions and nonstop music. Details here.
ProcureCon Marketing: 14th – 16th June, UK. "The Only Conference For Marketing Procurement Decision Makers From Europe's Top Marketing Spenders" See more at.
Cannes Lions: 18th – 26th June, Cannes. Eight-day programme of creative inspiration, celebration, education and networking, attracting over 15,000 delegates from around 100 countries. More.
September / October
CIPS Conference: Sept / Oct 2016, UK. Marketing procurement conference, details not yet available.
ANA Masters Of Marketing: 19th – 22nd October, Orlando, FL, USA. www.ana.net/conference/show/id/ANC-OCT16
November
Marketing Society Annual Conference: November, London. www.marketingsociety.com/events-calendar/calendar-month
ProcureCon USA: November, USA. http://procurecondm.wbresearch.com/
ProcureCon Europe: November TBC. http://procureconeu.wbresearch.com/
What events are you planning to attend in 2016?