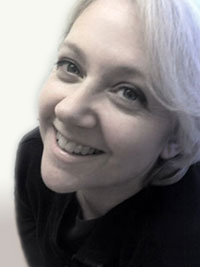 Once tagged by
Rolling Stone
magazine as one of the music industry's leading experts, Stacey has 30 years' experience as a music industry executive in London and New York. Currently the Founder of the Music Firm she acts as a Marketing Consultant advising billion pound brands in the use of music in their marketing and advertising.
Stacey started her music career in major city law firms in London most recently as the Senior Associate of the Music Group in the Entertainment Department of Theodore Goddard, Co-Authoring: Sports vs Music – Sponsorship Showdown or Perfect Combination; her training began as the protégé of Mark Stephens CBE at Stephens Innocent and continued her work in-house at the world's largest independent label and music publisher, Zomba.
Stacey's television experience began at NBC-TV, continued at Westinghouse Broadcasting then she jumped out from behind the desk to begin producing film, video and television. Her production credits include: the children's digital video "Senorita Petita, Mr. Woo and His Book Full of Wonders", the feature films "Rockabilly Vampire" and "Def By Temptation", the short film "The Paperwait" and off Off-Broadway play "The Man From Verona", the TV shows "Streetbeat USA," and "International Music Video" for which she was Ace nominated, the documentary films "Mayors" and "Yesterday's Time" and many, many music videos.
Stacey is the author Screenplays, TV shows, Cookbooks, Novels, Stage Plays and Children's Stories and the founder of Culture Art Gallery in Hampshire, England. She has been a member of the National Union of Journalists and The Society of Authors, co-founded the Caribbean Brewing Authority microbrewery and created the slate of programming for African Caribbean Network cable network. Stacey has been on the Board of Advisors of Skyline Community Inc. since 2007 and was on the Board of Directors before that.
She earned two BSc's (Marketing / Law) from Syracuse University and a Jurisdoctor from New York Law School, was named Outstanding Young Woman of America in 1984 and named in 1985's Who's Who of American Law Students.