A Year In Music Rights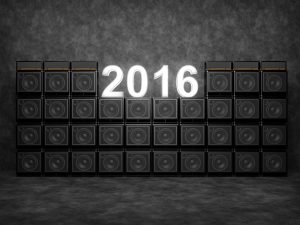 It's common in December to have a round up of the year that's gone ….. but first I'm looking to the future and plans for Resilient Music in 2016.
These last few weeks have been busy with the publication of my book Music Rights Without Fights. So the first big event of the New Year will be the book launch in London, before taking it on the road with a number of speaking engagements throughout 2016.
Resilient Music continues to go from strength to strength; We hit the ground running in the January - wrapping up music rights for January fashion shows then London Fashion Week in February.
Other exciting things to look forward to in 2016 include the release of the first Anchors Lake EP, my son Joe's band, with a follow-up tour; The Great Escape in Brighton; some opportunities for travel, perhaps including a return trip The States.
Music Week Sync Awards
As for 2015, we've had a good year. Getting nominated for a Music Week Sync Award for our work on Nationwide Building Society's On Your Side For Generations campaign was certainly a highlight. This campaign was managed in-house by Nationwide and was very much a collaborative effort between all involved.
I also got the opportunity to moderate a panel at the inaugural London Sync Sessions called Sync Is Dead, Long Live Sync, which brought together experts from both the buyer and seller side of sync transactions plus an independent music supervisor. It proved to be a lively debate with lots of insight shared by all my panelists. You can find out more about what was discussed in this roundup here.
Of course, writing Music Rights Without Fights has taken up a significant proportion of 2015 and so it has been extremely gratifying to see some of the Amazon reviews for the book:
"This book is a must if you are involved in the music-marketing business."

"Probably the most important book specific to the Music Sync world in our current era."
The book is intended to be a useful resource for marketersto dip into when music becomes relevant to their projects.
The State Of Music Rights Licensing
Also in 2015, Resilient produced an interesting infographic on The State Of Music Rights Licensing. We asked top industry professionals to share their insights and published their responses. You can see the results at the bottom of this post.
Away from licensing, I've been to many shows this year, especially in the last 6 months. My highlights include Mark Ronson @ Glastonbury; Brakes @ End Of The Road; The Slow Show @ St Pancreas Old Church, and Don Broco @ Brixton Academy (including taking Joe to the after party to meet the band). I'm looking forward to more in 2016.
So that wraps up the Resilient Music blog for 2015. Thank you to everyone for all your support over the last 12 months and wishing you all a successful and healthy New Year.
Richard