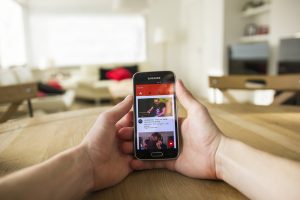 YouTube was founded on 14th February 2005. It's incredible that a video platform that has literally revolutionised worldwide media is little more than 10 years old. YouTube's statistics are mind-boggling.
Most new tech platforms are first embraced by consumers then brands get on-board once they reach critical mass. YouTube is the ultimate example of this. There's an expectation that every piece of video content ever made should be there, freely available for the public to watch. Of course that isn't the case, but for a young audience that expectation exists.
YouTube Video And Sync Licensing
The problem for brands and agencies is that there's a generation of younger staff who have grown up with above expectation. YouTube is seen as the World's video library, so they expect that everything their company creates can be hosted there. What they often forget is that, for the owners of 3rd party IP contained within that video content (e.g. music), YouTube is just another media platform that delivers audiences to brands, and so the brand needs to license 3rd party IP in the usual manner.
The most common misunderstanding concerns Term (see T is for Term). Wearing a consumer hat, young marketers and agency execs would expect to upload content to their personal YouTube channels and leave it there forever. Why take it down? However, in a professional context, music rights owners will almost never grant a perpetual licence for branded communications, even for YouTube – they'll want to license the use year by year like any other media.
So, the learning for brands is this.
If the music licences you've secured grant one year online usage, you must take down your content when the licence expires OR exercise an option (if you have it) to extend the Term (see O is for Option). If you fail to do this, you'll receive a take-down notice, and if you still fail to comply, the music rights owner will take down your content themselves. This counts as one strike in YouTube's Three Strikes Rule.
For more on sync licensing, how to negotiate favourable deals, and how to avoid getting caught out, Music Rights Without Fights has all the answers. Find out more about this book here.